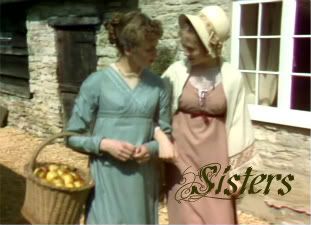 I've been having some fun adding words to screencaps of Jane Austen films. This one of Elinor and Marianne Dashwood I thought was rather appropriate for my post this time which I dedicate to my sister Kirsten Beatrix.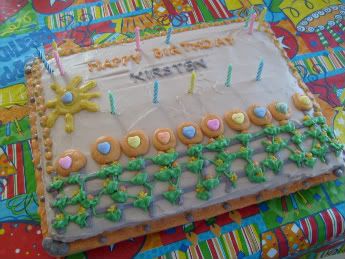 We have a cake...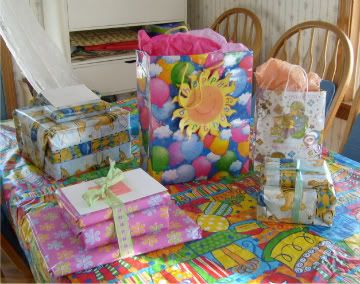 ...we have presents...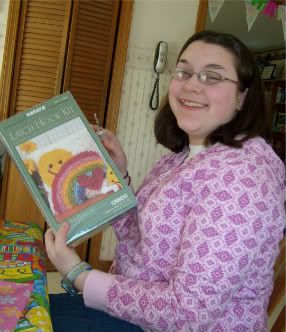 ...and we have a very happy birthday girl.
Happy Birthday Miss Kirsten!
We really did have a lovely day - went to Olive Garden for dinner, went candle pin bowling, had a lovely cake, and opened lots of presents.
I still can't believe that my baby sister is officially a teenager. She's the best friend a girl could want, we have lots of fun together, and I love her very much.
So what's so old-fashioned about my post today? Well besides the Sense & Sensibility photo the other old-fashioned things were Miss Kirsten's presents. Besides the latch hooking kit she's holding in the photo she also received a dress for Kit (her depression era American Girl doll), an American Girl cookbook, and the complete Emily of New Moon TV series (which we are anxious to watch). Anyway, those are my excuses for posting about my little sister. ;)
Have a great day! I'm so glad it's officially spring!
Mood:

Chipper