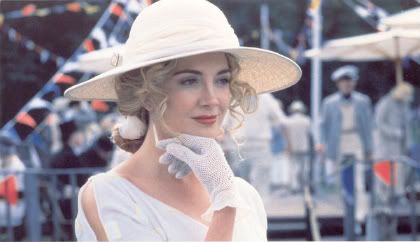 The sudden and tragic death of actress Natasha Richards has prompted me to post about the movie Widows' Peak in which she stared as Mrs. Edwina Broome.
I first saw this film when it was shown on TV a couple years ago and liked it instantly. The story centers around a group of controlling but well-meaning widows in a small Irish town. Their orderly world is upset when Mrs. Edwina Broome comes to town charming all the young men, eluding the scandal loving widows and becoming a rival to Miss O'Hare who takes an immediate dislike to her. When it seems that Edwina is trying to ruin Miss O'Hare the whole town is in an uproar and they are no closer to solving the mystery of her life.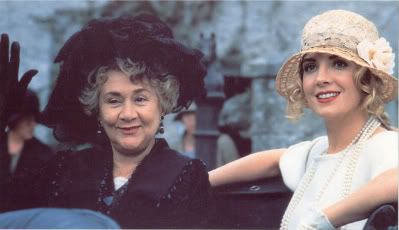 Widows' Peak really is a lovely film filled with humor, romance, gossip and plenty of doddering old ladies. I can't remember any language in the film or off color scenes. If you've never seen this film I think it's worth a look and just wait for the surprise ending!
Sorry I haven't posted in a while but I've been so busy with work and now I'm just coming down with a cold! But I have had some adventures that I'll have to tell you about next time.
Mood


Blank
(very out of it, I need rest and vitamin C, and my eyes are blurry)