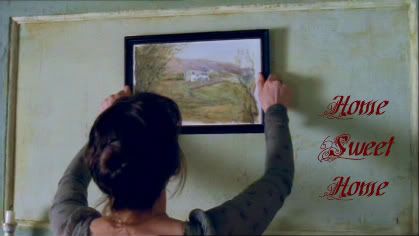 Like
Miss Elinor
in the above photo, I have been redecorating. I'm so excited because after a few weeks of looking for just the right background image for my blog I have found it! I love the brown and cream theme and am very pleased with the simple elegant design of this free background I found at
The Cutest Blog On The Block
!
Sorry for the drought of posting. I've been viewing too many period dramas lately and not blogging about them or the other old-fashioned things I've encountered lately. And I'm afraid this procrastinating is only going to get worse as the summer comes because
I am headed off to work at a Christian children's camp
for most of the summer! I'm very excited this opportunity to minister to children and work along side fantastic brother and sisters in Christ! But working all summer means little computer time and hardly any time at all for blogging. Oh well! :(
Oh yes, I wanted to share some pictures of the
lovely locket
I found at a flea market recently. It caught my eye in a display case and I was very pleased that the lady was only asking $3 for it!
I just love wearing it!
Let me know what you think of the
new background
.
Also, what kind of old-fashioned things have you been doing/watching/reading lately?
Blessings,
Miss Laurie :)