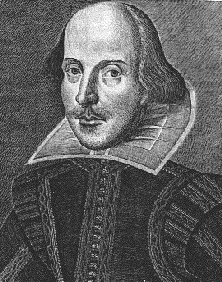 Guess what?
Miss Pickwickian over at The Erratic Muse is hosting a Shakespeare Week!
All this next week she'll be posting about everything Shakespeare and having great giveaways as well!
I'm really excited to join in the festivities celebrating the life, work and time period of the Bard of Avon!
So be on the look out for Shakespeare related posts here and go over and check out The Erratic Muse for more info on her event week.
To kick off the week here's William Shakespeare and Jane Austen! In this video clip Kate Winslet as Marianne Dashwood quoting part of my favorite Sonnet 116 as she mourns the betrayal of Willoughby. I love this scene from Sense & Sensibility 1996 and like to quote it, especially when it rains. (In fact the whole film is so quotable!) Enjoy!
Sonnet 116
Let me not to the marriage of true minds
Admit impediments. Love is not love
Which alters when it alteration finds,
Or bends with the remover to remove:
O no! it is an ever-fixed mark
That looks on tempests and is never shaken;
It is the star to every wandering bark,
Whose worth's unknown, although his height be taken.
Love's not Time's fool, though rosy lips and cheeks
Within his bending sickle's compass come:
Love alters not with his brief hours and weeks,
But bears it out even to the edge of doom.
If this be error and upon me proved,
I never writ, nor no man ever loved.
For more on William Shakespeare check out this site with all of his works online!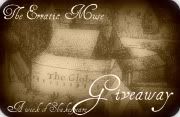 Don't forget to check out Miss Pickwickian's Shakespeare Week at The Erratic Muse!
Very Truly Your's,