There's lots of new period dramas being filmed but these two upcoming productions caught my attention and I wondered what y'all thought of them.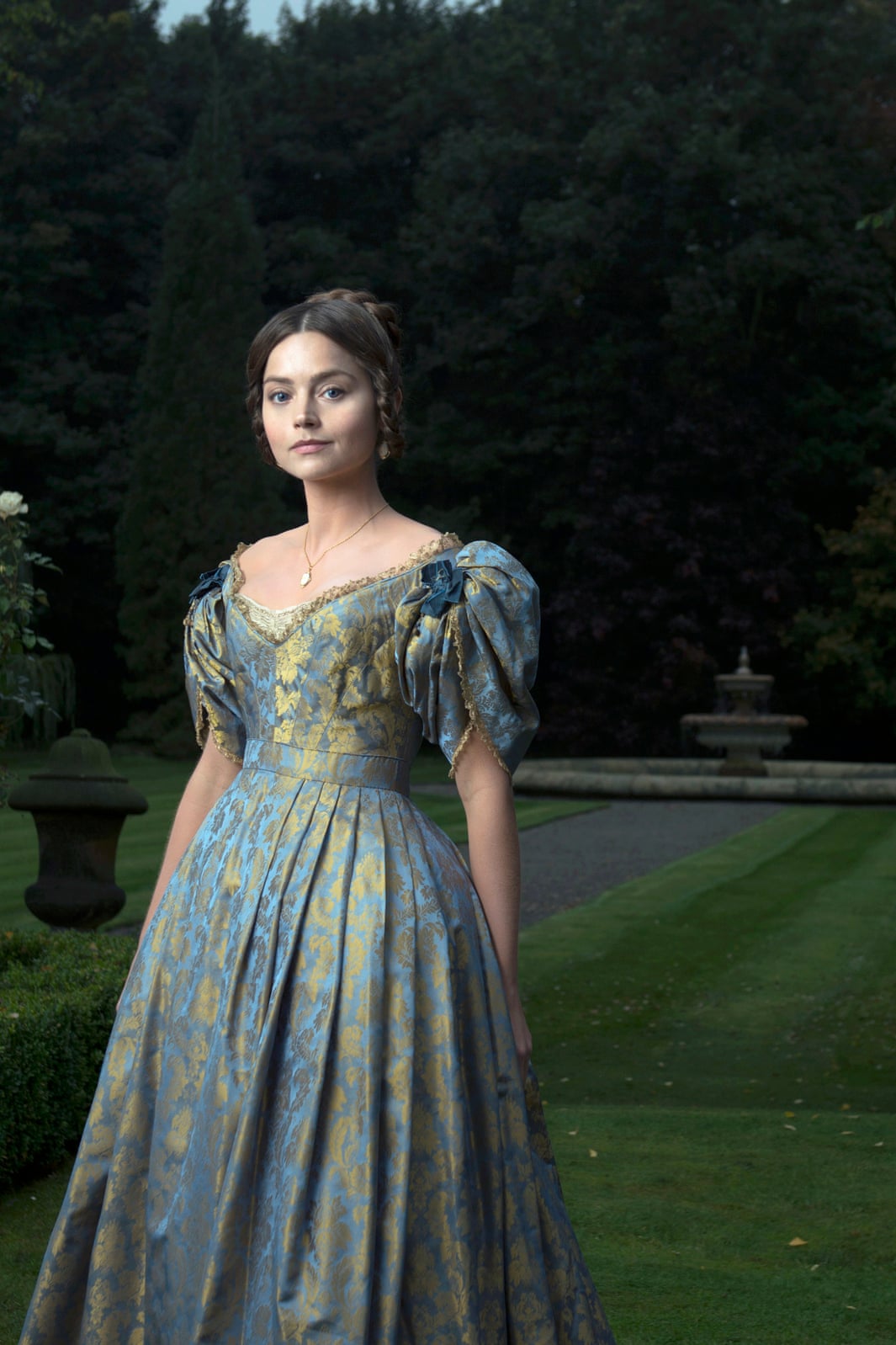 According to
The Guardian
this new ITV drama is set to be an 8 part series that focuses on Queen Victoria's early life
"...from her accession to the throne at 18 through to her courtship and marriage to Prince Albert."
Also
The Mirror
said that "The series will begin with a 90-minute episode followed by seven one-hour episodes."
Cast will include:
Jenna Coleman
as Queen Victoria,
Rufus Sewell
as prime minister Lord Melbourne,
Paul Rhys
as Sir John Conroy,
Peter Firth
as the Duke of Cumberland,
Catherine Flemming
as Queen Victoria's mother the Duchess of Kent, and
Eve Myles
as Mrs Jenkins (the Queen's senior dresser). No news yet on who will play Prince Albert or any other important historic characters.
My Thoughts:
Queen Victoria is my favorite British monarch so I'm very excited about them making a new series about her life. I'm a fan of Jenna Coleman's work from
Doctor Who (TV series)
and
Death Comes To Pemberley (2013)
so I'm very pleased with her being cast as the Queen (she also looks a little like the real Queen Victoria)! Really hoping of course that this series is more like my favorite
Victoria & Albert (2001)
or
The Young Victoria (2009)
and steers clear of inappropriate content. But either way I am loving the glimpses at the costumes!!!
~*~
Elizabeth Bennet meets guts and gore...erm, not my cup of tea really. However I did enjoy watching the first half of the first trailer that has been released. I think I'd like to see a version with all of the extra blood and gore cut out, that would be interesting. The actors seem fairly well cast for their roles so it will be interesting to see what fan videos come out of it. I haven't read the book but I did attempt reading Sense & Sensibility and Sea Monsters and that wasn't too bad really.
My Thoughts On The Cast:
~*~
So what do you think of these two period dramas that are coming out?