Edwardian Rose
got the correct answer to the
quiz
I posted a few days ago! Good job!
The connection between actors
Nicholas Farrell
,
Lindsay Duncan
and
James D'Arcy
is that they have all been in a different adaptation of Jane Austen's
Mansfield Park
! When I saw them all in
The Mystery of the Blue Train
I was very surprised. It was quite delightful!
Nicholas Farrell
play a delightfully studious and kind
Edmund Bertram
in the
BBC's 1987
adaptation of
Masnfield Park
. This is my favorite adaptation, the most faithful and I find it quite entertaining. If you've never seen it
I highly recommend it
, especially if you're an Austen fan!
Lindsay Duncan
played a saucy version of
Lady Bertram
and doubled as
Mrs. Price
in the
1999
interpretation
of
Mansfield Park
. I don't really care for this version because it takes so many liberties with Jane Austen and changes the characters so deliberately!
I don't recommend it
but I do own a DVD copy (for my collection of Austen films) and I do love the soundtrack. My recommendation has always been to resist the temptation to watch and instead read the book while listening to the soundtrack! ;)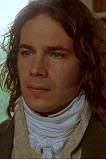 James D'Arcy
rendered a handsome and somewhat tipsy
Tom Bertram
in
ITV's 2007
adaptation of
Mansfield Park
. I didn't expect much when I'd heard popular Billie Piper was cast as Fanny Price, and they did leave
a lot
of the book out but it was a fun and interesting condensed take on
the
book, worth a look. Many of the other characters were quite well cast.
Below are some banners I made from screencaps of the
Mansfield Park
films. Also my favorite pic from the old BBC version.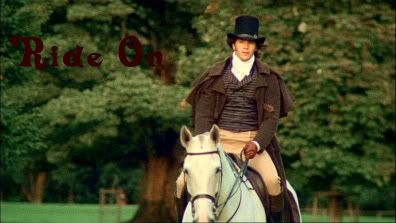 What are your thoughts on Mansfield Park - book, films, music? Which is your favorite character in MP? Any favorite quotes?
Hope you have a great day!
God Bless,