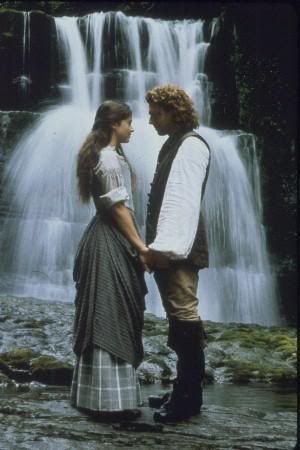 "For the first time in my life, I am truly happy. I am loved for who I am, not for selfish reasons. I have the right to live my life in any way I want."

- Lorna Doone
For a couple years now I have seen Lorna Doone on many peoples lists of favorite movies, or movies worth watching. Still I wasn't quite sure what it would be like, what sort of melodrama it might include. But
after reading the post of a fellow blogger I was minded to watch Lorna Doone and followed a link to YouTube. I started watching it just before I should have gone to bed - that was a bad idea! It captured my attention right away and I ended up watching the whole thing, all 16 parts, and stayed up till 1am at least (thankfully I didn't have to work the next day!).


"This is Doone land! I will never give it up! We will stand or fall here." - Carver Doone
I really had no idea of the plot of the book. Growing up in a homeschooling household the book was always on our bookshelf and I do remember trying to read the first chapter once but really didn't understand any of it. So I was so surprised to find the story so heartrending and complicated. To the very end I couldn't guess ahead at what would happen but sat riveted in front of my computer.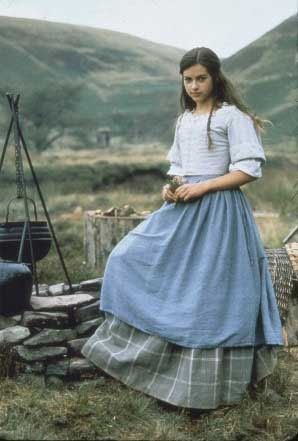 "If you weren't a Doone, I could almost like you." - Lizzie Ridd
The sweetness of the story and of Lorna herself were so lovely. The purity of her relationship with John is also to be commended and prized. I recommend this to anyone and hope to one day own a copy of my own. The movie also inspired the desire to read the book but alas I find that it must have never been read by anyone and therefore carelessly discarded or sold at a book sale. I'd be interested to find out how they changed the story, if at all, especially the ending!