I was woken very early this morning by my silly kitty meowing in the hallway outside my room. I'm not sure what she wanted but she was very insistent. After that I couldn't get back to sleep, the long and somewhat confusing events of yesterday were whirling through my mind. It was then I felt the call to spend some time in God's Word.
Actually, there were some devotions a pastor friend of mine had shared at a local Bible college so I enjoyed listening to those on Facebook. The speaker's subject was
Faith
. He used an acrostic with points on what it means to have a true godly faith, which I'll share here.
F - Fullness
A - Aliens & Stangers
I - Intimate Prayer Life
T - Testings
H - Him
Fullness:
"But we have this treasure in earthen vessels, that the excellency of the power may be of God, and not of us."
2
- Corinthians 4:6-7
As a redeemed believer in Christ we are partakers of His nature and are filled with His spirit. We have His fullness in us as earthen vessels. And what does a full "vessel" look like? Full vessels are clean, content and serving Christ.
Aliens & Stranger:
"These all died in faith, not having received the promises, but having seen them afar off, and were persuaded of them, and embraced them, and confessed that they were strangers and pilgrims on the earth."
- Hebrews 11:13
Our faith in Christ separates us from the rest of the world, because we don't belong here.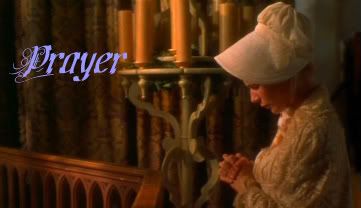 Intimate Prayer Life:
In the walk of faith an intimate prayer life is a necessity. Prayer with worship (John 4:23), prayer that has conviction of our own sinfulness (Isaiah 6:5), prayer with much praise for what God has done (Luke 7:47-48), prayer with praise for God is praiseworthy (Psalm 145:5-9), prayer with thanksgiving (Philippians 4:6), prayer for others, and prayer for wisdom and guidance in our own lives (James 4:2). A true relationship requires intimate conversation with our Lord.
Testing:
"My brethren, count it all joy when ye fall into divers temptations; Knowing this, that the trying of your faith worketh patience."
- James 1:2-3
Our grows stronger through testing. Testing of our daily obedience (James 1:22-25), testing of what you are doing with your faith (James 2:14-16), testing of what kind of wisdom we are working from (James 3:13-18), testing how our under control our pride is (James 4:6), and testing what our faith is in (James 5:1-3).
Him:
"But as many as received him..."
- John 1:12
Our faith is not about us working and doing it is about the person and work of Jesus Christ. It's only about Him.
"Never let a day go by that you don't know that you had vital contact with your God."
The above messages were so spiritually reviving. Since an (amazing but strange) encounter with a friend last night I'd been wandering in mental and emotional distraction and some confusion. This message helped to ground my thinking and put my attention on what is most important, my walk by faith.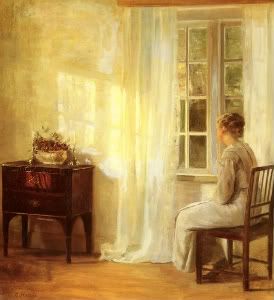 The Lord knew exactly what I needed today and put me on the right path to start my day off right and with a heart ready and willing to do His will. Our God is truly amazing!
Now I'm off to do some Mother's Day shopping with my dad and sister. I don't even mind the drizzling rain today because I have "sunshine in my soul".
What has been blessing your world lately?
Miss Laurie :)