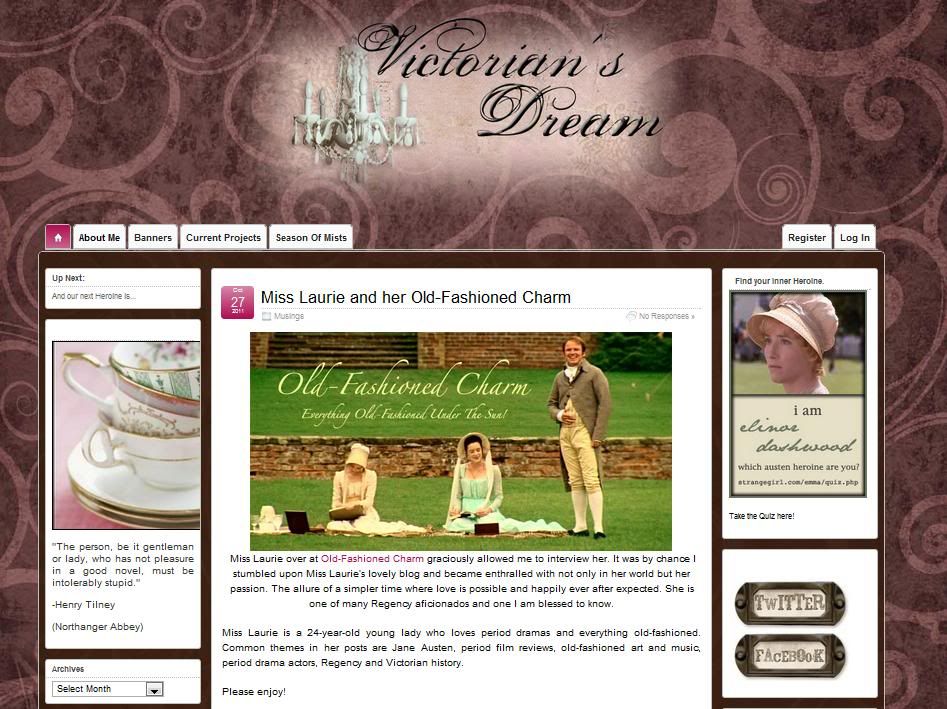 Click to Read
I had the great privilege of being interviewed by fellow blogger and author
Jen
of
Victorian's Dream
.
It was so much fun answering the interesting questions she posed to me!
The questions ranged in subject from how my blog began, what inspires me to blog and my favorite films, literary characters and actors.
So head on over to read:
Thank you so much Jen for this great opportunity and for taking an interest in me and my blog!
Very Truly Your's