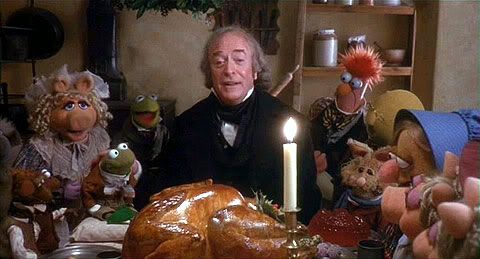 I've really been enjoying Charles Dickens stories quite a bit lately and I know The Muppet Christmas Carol isn't the closest adaptation but it's one movie that my family and I love to watch this time of year.
I'd call it "period" in the sense of Muppets dressed in Victorian costume. It may be a bit unconventional but the point of Dicken's novel comes across clearly and it's a great family film.
The bittersweet tale of Scrooge's love Belle is portrayed very sweetly with a lovely song "When Love is Gone".
Humor, singing and dancing abound in this family friendly funny film. Just another of the good things in life that make you laugh and cry at the same time. If you haven't seen it yet I suggest a good dose of Christmas cheer! :)
Mood:



Groggy